The Philippine has a lot to offer and it's up to us to explore the beauty of its many islands. There are amazing places to go island hopping in the country. If you're looking for a unique island experience, you can first go to Palawan then head to Siargao.

El Nido (Palawan)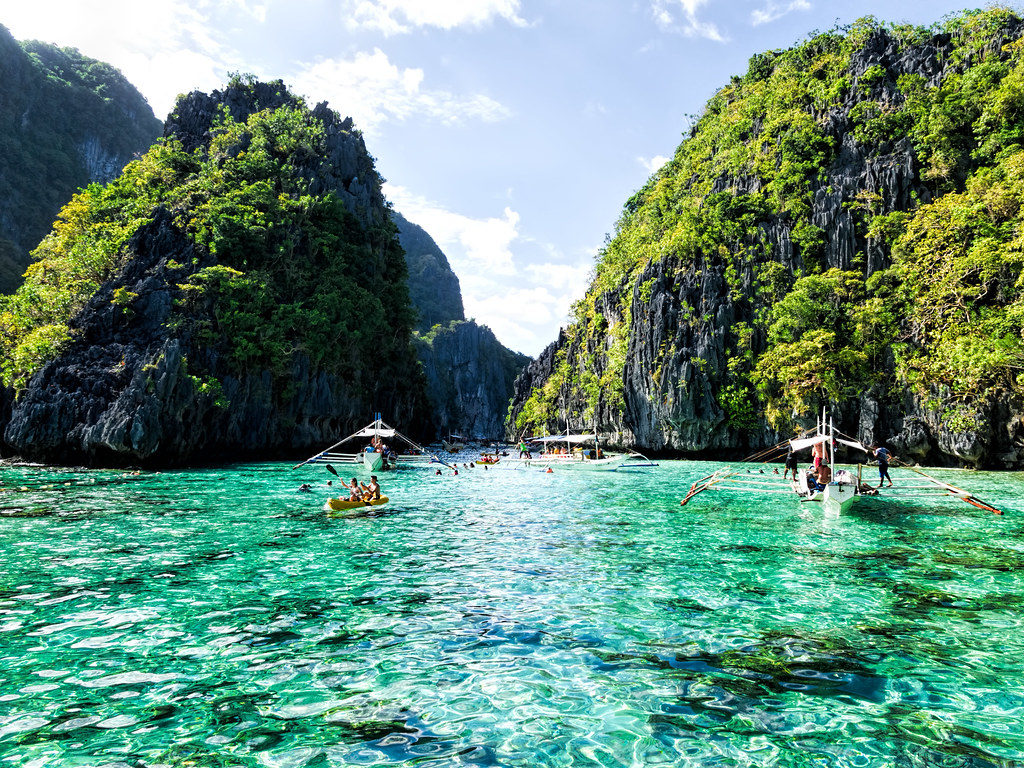 El Nido is recognised as one of the most fascinating islands in the world. You will surely enjoy the beautiful beaches and island hopping tour. There are many things you can do in Palawan, so if you are going here a day is definitely not enough to enjoy the islands many offerings. You should have plenty of time to enjoy the virgin islands, white sandy beaches, mangrove forests, enchanting lagoons, and towering marble cliffs.

Siargao (Surigao del Norte)
The teardrop-shaped island is located in the province of Surigao del Norte. Siargao is recognized as the Surfing Capital of the Philippines. If you're not into surfing, you will love the island life where you can enjoy the crystal clear waters, fresh sea breeze, and abundant seafood.
Island-hopping tour usually includes a visit to Naked Island, a stretch of white sand with no trees; a luscious barbeque lunch in Daku Island; and a stopover to Guyam Island, where you can enjoy the beauty of the island all by yourself. Another fascinating island-hopping area is Socorro, a town in Surigao del Norte. It is popular for Tojoman Lagoon, where you can find stingless jellyfish; cliff diving in Magkukuob Cave; and the underwater cave of Hagukan where one of the tiny passages is actually bioluminescent.
These two great island hopping destinations are some of the best islands to enjoy island hopping, snorkelling, scuba diving, and other kinds of water adventure you can think of. Check out some photos of these places and you will see why they are tourist attractions of the Philippines.